You will never guess what I saw today... Those flipping suitcases..


You know what that means... They are leaving me again.... I heard them saying something about Turkey and Friday.. That means I go to Danewalk.. They are good to me but not the same as mum..
Well I am off.. Anyone got room for me...

Then guess what happened to me.. I won the raffle for the water fountain over at my special friend SWEET PRAILINE.... Mum said that we never won anything until we joined the blog.. Now I am very lucky.. I am also very lucky in having lots of good friends.. Wow ....
xxxxxxxxxxxxx WOW xxxxxxxxxxxxxx
Now a couple of me in animation, hope it works..Love GJ xxx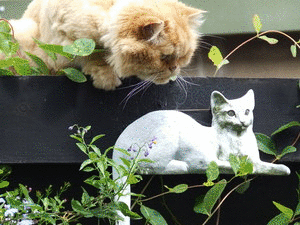 Make your own animation